This Weekend: MeadowGrass Jam Session IPA Release + The Wooks @ The Gold Room
Who's Down for a Jam Session (IPA)?
On Friday night we celebrate the release of the MeadowGrass Jam Session IPA, brewed specially for Rocky Mountain Highway by our friends at Pikes Peak Brewing Company, the official beer sponsor of the 9th Annual MeadowGrass Music Festival! This refreshing Session IPA is bursting with American hops and can be found on tap at the tasting room in Monument and at MeadowGrass, where you will also be able to sample PPBC's Gold Rush Belgian Strong, Devil's Head Red and Elephant Rock IPA.


During the week of April 24 a limited number of commemorative six-packs will be distributed to select liquor stores in the Colorado Springs, Castle Rock and south Denver markets, featuring this awesome label designed by our own creative genius, Tanya Shaw Jeffrey of Ginseng Creative.
The release party will kick off at 5:30 pm on Friday with reggae grooves laid down by Mo' Mungus, who will also be performing late night at MeadowGrass on Friday May 26. As an added bonus, anyone who purchases a three-day pass to MeadowGrass at the brewery Friday will receive a free beer.
It's hard to believe that MeadowGrass is just six weeks away, but preparations are coming together nicely. The festival takes place over Memorial Day weekend (Fri May 26 – Sun May 28) at the beautiful La Foret Conference & Retreat Center in Black Forest, featuring camping, kids' activities, workshops and yoga. Individual day passes are now on sale along with weekend passes (with or without camping. At the end of this newsletter we spotlight two of the amazing acts in this year's lineup, Parsonsfield and Heather Maloney.
Bluegrass at The Gold Room
Whether you are celebrating a tax refund, Easter, or 4/20 this Spring, we have two more concerts featuring award-winning bluegrass bands at The Gold Room for you to enjoy. First, Rocky Mountain Highway welcomes The Wooks to Colorado Springs on

Saturday April 15

.

Finally, we are stoked for the return of San Francisco's Front Country, who will appear at The Gold Room on

Thursday, April 20

.
Photo courtesy Larry Hulst
Recently signed to Organic Records, the band just released a new album, Other Love Songs. One of the few bands to have won both the Telluride Bluegrass Festival andRockyGrass competitions, Front Country was recently profiled on NPR's All Things Considered. Fans who have seen them at Fiddles Vittles & Vino (2014), MeadowGrass (2015), or The Gold Room (2016) know that the band seamlessly weaves folk and bluegrass elements into an energetic "string band pop" sound that captivates audiences. Tickets to the show are $15 in advance or $20 at the door and a limited number of reserved tickets are available. Since it's a school night, the music starts early at

7 pm

.
MeadowGrass Talent Spotlight: Parsonsfield

Rocky Mountain Highway is thrilled to introduce multiple Signature Sounds Recordings artists to MeadowGrass this year. On Saturday the band Parsonsfield will play immediately before our headliner, Joan Osborne. According to No Depression, "Parsonsfield will give you rich five-part harmonies one minute, sound like bluegrass on steroids the next, and then rock you over the head with unbearably cool and raucous Celtic rhythms." In 2014-15 the band spent six months in Canada performing critically-acclaimed songs they wrote exclusively for a touring production of The Heart of Robin Hood. You may have seen their song "Weeds or Wildflowers" on The Walking Dead,and you can catch them live right here in Colorado Springs!
MeadowGrass Talent Spotlight: Heather Maloney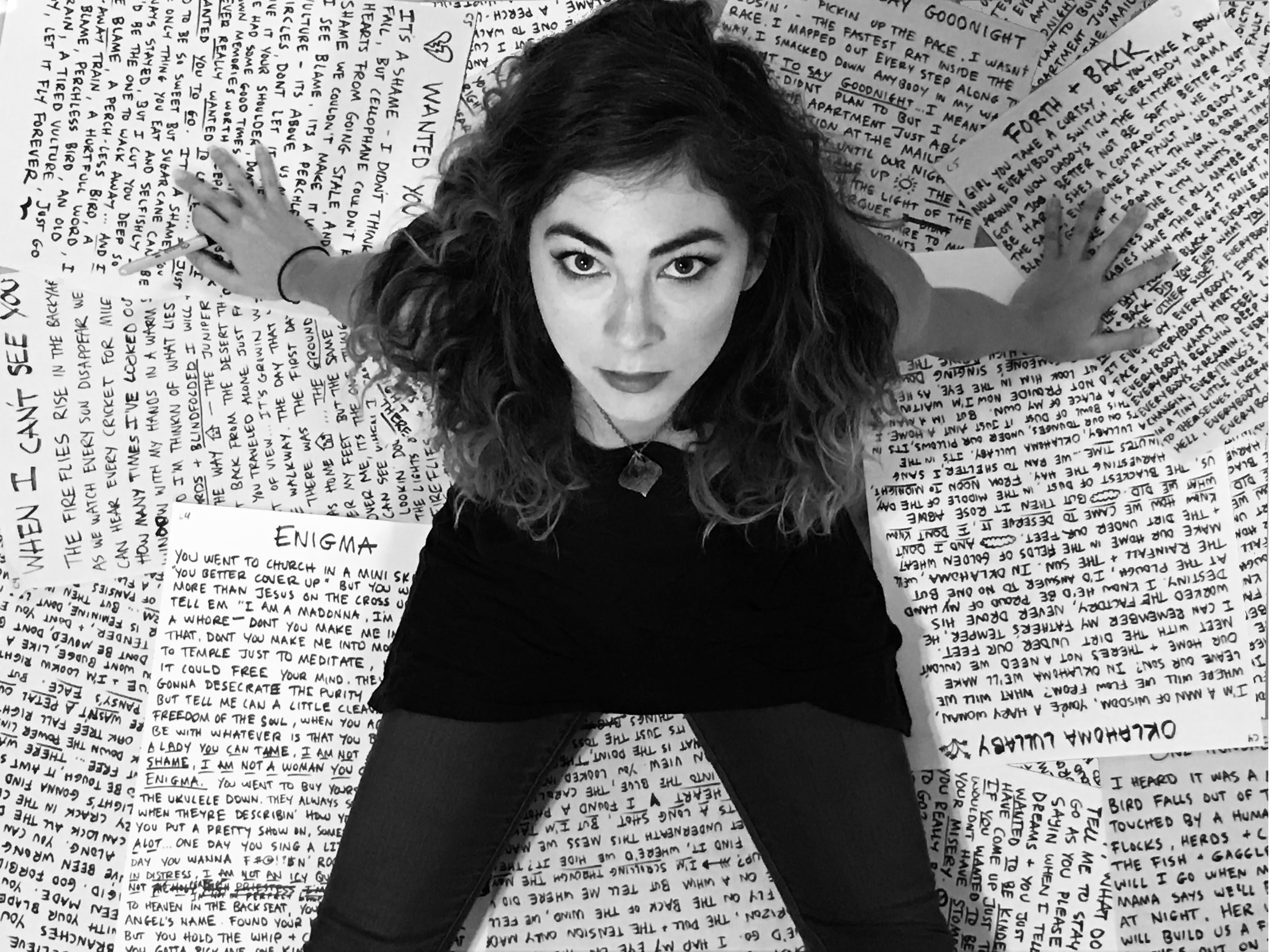 On Sunday, singer-songwriter Heather Maloney from Massachusetts will perform on a bill that also includes Paper Bird and Great American Taxi. Heather's latest  album,Making Me Break, features guest appearances from members of Band of Horses, My Morning Jacket, The Wallflowers and Darlingside. Last year she was named an "Artist to Watch" by Spin Magazine, and here is a video of Heather performing her beautiful song, "Dirt and Stardust." Her set at MeadowGrass is not to be missed!